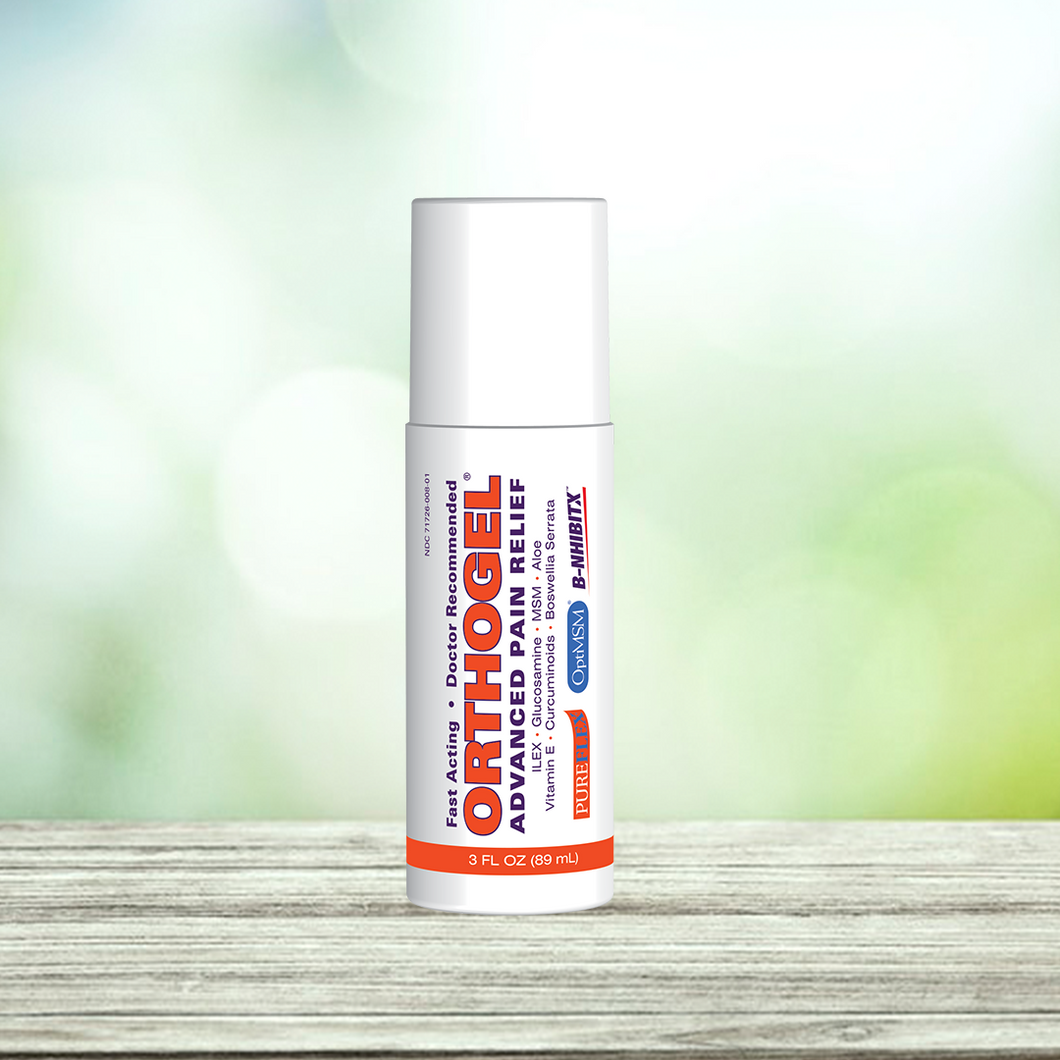 OrthoGel Roll-On, 3 oz
Regular price $12.99 Sale
OrthoGel is the preferred FDA-regulated topical gel that provides fast, long-lasting pain relief. Our formula deeply penetrates joints and muscles to soothe minor pain associated with arthritis, aches, strains, and sprains. 
What's our secret? Check out our ingredients! For centuries, South American natives have been using ilex, derived from the holly shrub, to soothe aches and sore muscles. We combined ilex with these other naturally-found components to formulate one of the best pain relief topicals on the market! 

Ilex - Pain relief and anti-inflammatory
Aloe Vera & Vitamin E - Soothes irritated, dry skin
Boswellia Serrata - Anti-Inflammatory 
MSM - Aids in muscle recovery, arthritis, joint pain, etc.   
The 3 oz roll-on application is perfect for gently massaging sore, achy muscles without leaving a mess! 
OrthoGel does not stain, contain aspirin. or leave greasy residue. Physician recommended. Airline safe. Proudly made in the USA.